Unter der Frage "Wie wollen wir wohnen?" suchte der von SPIEGEL ONLINE und SPIEGEL WISSEN in Kooperation mit Bauhaus ausgeschriebene Social Design Award zum sechsten Mal nach den innovativsten Projekten und Ideen zur Zukunft des Wohnens. Den Publikumspreis gewann dieses Jahr das Hebammenhaus in Havé, Ghana, das in Zusammenarbeit mit Studierenden der Peter Behrens School of Architecture, PBSA Düsseldorf; Georgia Institute of Technology und der Hochschule Koblenz entstand. Weiterhin waren an dem Non-Profit-Projekt Transsolar, die örtliche Schule Havé Tech und die Vereine Meeting Bismark e.V. Köln und Engagement Global Düsseldorf beteiligt. imagine structure betreute die Tragwerksplanung des Projektes.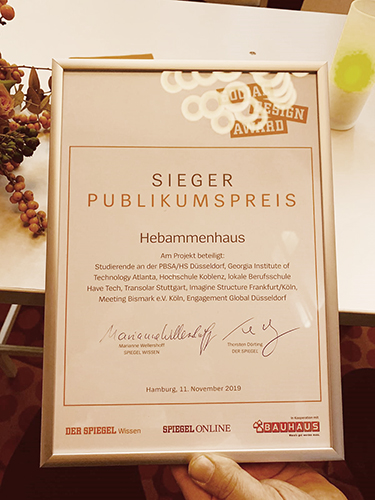 Das Hebammenhaus ist notwendiger Schulungsraum für Hebammen und Mütter, Wohnheim und Neugeborenenbereich zugleich. Angebunden ist es an eine kleine Geburtsklinik, die für über 3000 Geburten im Jahr verantwortlich ist. Da die Hebammen wegen mangelnden Wohnraumes oft von weit weg nach Havé kamen, wurde neben der Geburtenstation Wohnraum für die Hebammen und ihre Familien geschaffen. Wichtig für das Projekt ist vor allem eine große Kompaktheit, in der Privatsphäre der Familien und gleichzeitige Gemeinschaft ideal integriert werden. Mit in die Überlegungen wurden Aspekte der passiven, nachhaltigen Lüftung, Sonneneinstrahlung, Verschattung und die Nutzung von örtlichen Materialien einbezogen. Vor Ort wurde mit der lokalen Handwerkerschule kooperiert. Ziel war hier, dass die europäischen, amerikanischen Studierenden den ghanaischen Schülern ihr Wissen weitervermitteln und im Gegenzug die Studierenden die Kultur vor Ort kennenlernen.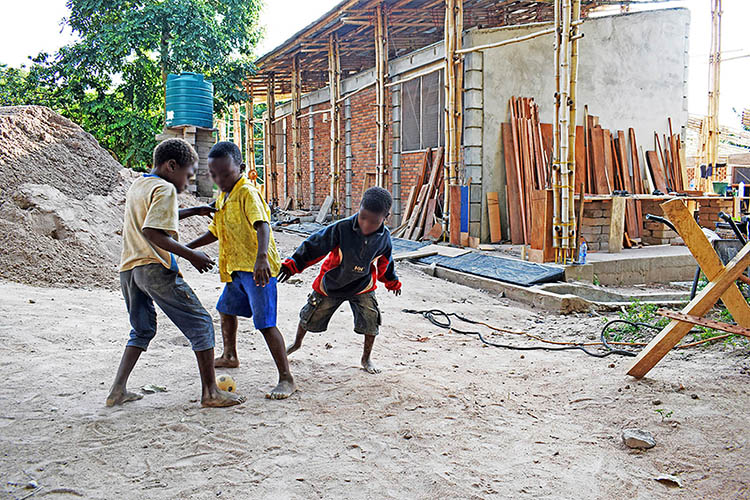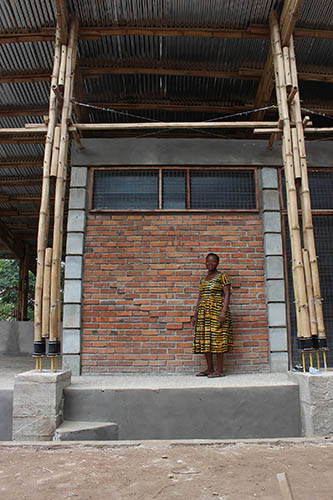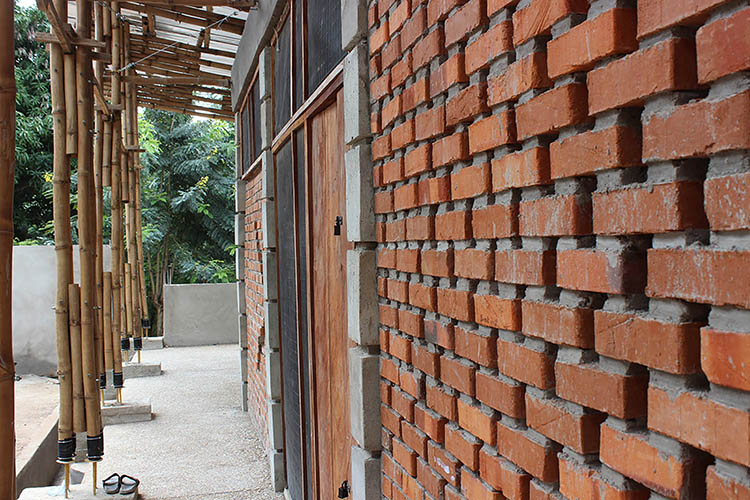 Fotos © Thomas Schaplik
Vielen Dank für eure Stimmen beim Social Design Award!